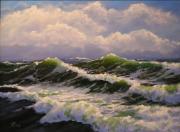 "Matanzas Inlet"
18x24, Acrylic
CBPO-192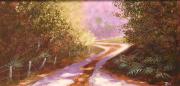 "Lost Trail Found"
16x8, Acrylic on Canvas
CBPO-98

Click on any picture
to see a larger version.
Enrico Maschino
Groveland, FL
"I believe artists are historians. They are visual musicians who orchestrate the things they see into images that elicit emotions and stir the senses. I hope my paintings take you to a happy time in your life,to memories you may have had appreciating nature. "
Rico is a self-taught artist who was awarded a scholarship to Pratt Institute in N.Y., but who chose instead an athletic scholarship to the University of Florida. Rico teaches and displays his art in Clermont, Florida. Although he has won several awards, including Best of Show, it is the painting process Rico enjoys the most.