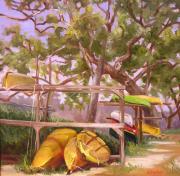 "Genung's Canoe Rest"
12x12, Oil on Canvas
CBPO-211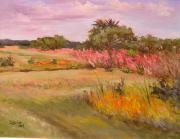 "Nature's Colors"
14x11, Oil on Canvas
CBPO-119

Click on any picture
to see a larger version.
Elisabeth Ferber
Orlando, FL
"There are many beautiful natural places in Florida and I am enjoying the process of discovering these areas and capturing my impressions on canvas. Painting with other artists has introduced me to areas totally unheard of and I have developed a whole new appreciation for the beauty of the state. "
Elisabeth began painting in 1998 after taking a class on a whim. She was always creative in other means; macrame, pottery, cross-stitch, knitting..you name it...but always harbored a secret desire to learn to paint. Within 6 months, she began taking serious classical art classes and shortly thereafter began painting en plein air. Painting is a continuous learning process and Elisabeth still takes workshops in addition to teaching others the art of painting.
Liliedahl Certified Art Instructor since Jan. 2009 - www.lilipubs.com
In Book - "Along the Wekiva" by Jim Robison coming out in Oct 2009
In Book - "Best of America - Oil Artists II" by Kennedy Publishing, Fall 2009