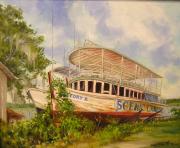 "Graveyard of Memories"
24x30, Oil on Linen
CBPO-291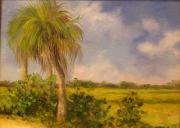 "Dondanville Road Marsh"
16x12, Oil on Canvas Board
CBPO-117

Click on any picture
to see a larger version.
Joe Taylor
Elkton, FL
"Plein air painting is the only way for me to truely enjoy painting the landscape. You can really see the true beauty of what you are painting. "
45 plus years painting plein air. 13 years having owned and operated Colours Gallery on Aviles Street in St. Augustine and teacher of plein air & studio painting. Even though I closed the gallery in 2002 to retire, I have continued to teach plein air and studio painting in my gallery at home.