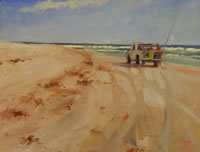 Fishin
11x14 Oil on Canvas
-- AWARD OF MERIT --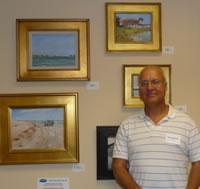 Steve Andrews
Tallahassee, Florida
I have painted professionally for more than ten years. I started painting plein air just to do something different from studio work. I quickly fell in love with the process.
Painting outdoors is not easy. You do not have the controlled environment and lighting of a studio. You must learn to deal with wind, rain, bugs and people. But the benefit of being there, seeing in person, and feeling the scene can not be duplicated with a photograph.
Growing up in Florida I love and appreciate beauty and fragility of this landscape. I hope to communicate some of that love through my work.